Proffesional Audio & Cable, Vintage wire, CD Mastering, Music compose. You can order directly. プロ用ケーブルやヴィンテージワイヤー、電源機器販売、CDマスタリング、WEB音楽制作の音楽レーベルWAGNUS.のブログです。ネットショップからご注文いただけます。 https://www.wagnus.jp
by wagnus.
カテゴリ:ENGLISH FOR AMP. etc( 2 )
Bialbero Epsilon-S
Bialbero Epsilon S is a portable headphone amplifier (PHPA) all hand assembled by Toneflake under co-operation with Wagnus.
The goal is reproducing the master sound of recording studios.
Toneflake is known as world top class recording gear custom and repair lab from 1991. As I am recording and mastering engineer,
I know all process and how sounds are made inside recording studios and mastering studios. One day, Wagnus ask me to make a PHPA which sounds like recording studios. So many PHPA are sold these days in market but they are colored sounds by manufactures. Very few are close to original recording sounds.
So I decide to build a PHPA which sounds close to original recording sounds. Sometime these kind of approach makes products not fun.
But I started drawing schematics.
Circuits are very simple. I spend most of time for selecting finest highend electronics components. After assembled it require burn-in process and accurate calibration. Not so many manufacture do such processes.
Mounting each parts one by one by hand. They are soldered directly not using surface mount and thin copper PCB.
Solder contained pure fine sterling silver (4%) type. I tested over 90 brands of solder and finally choose the one I use now. Elegant fine sounds but very clear.
Inside wiring for audio signal pass, I use a true vintage NEVE console wires. The NEVE console is known as an ultimate recording/mixing gear in early 70's to 90's. We can say that many of world's MEGA hit records were made by this miracle machine. I owned in past a NEVE console but sold because my studio close. I kept spare parts and many audio transformer and wire from this console. I did many time a blind test using these parts and cables. Finally I decide to use NEVE cable for input and output audio signal pass.
MAIN ENGINE
The amplifier section of Bialbero series are made to be fit in few different Toneflake PHPA model. Epsilon-S is the Top class products at Toneflake, it use a fully discrete assembled circuits, no IC ( at audio signal pass section ).
PSU
What is the most important thing in audio world? The answer is , POWER. Need a high speed high current low impedance circuits PSU.
Li-ion type battery is very convenient but has also many problems as you know. Easy to get compatible type, I choose a standard AA size rechargeable battery. You can also use a regular dry battery, alkaline battery, lithium type AA battery ( no rechargeable )
I tested really over 82 brands of batteries and finally choose SANYO Eneloop regular type 2000ma/h Ni-MH. ( SANYO brands are no longer available, now under PANASONIC brands )
To bring circuits voltage 10 times higher, I have to use a high quality DC-DC converter. almost of them are looking toward to get high efficiency sacrificing it's current quality. I found a good one and use at custom order PCB board. I got a sufficient quality current but instead battery operation time decreased. Which is important for you? PHPA is an audio products. I think that audio sounds quality is priority, not battery life.
CASE
Bialbero looks not great. That is true. I use a ready made aluminum case. If I decide to make an original durable good looking case,
what will happen? Yes, the price will be more higher. As I'm one man laboratory has limit of production per day, I stop to think about a good looking unit. The case are made in factory, sometime has some monior cosmetic wound, few scratches…For people who can't accept these matter, I do not recommend to thinking about Bialbero.
SPEC
Bialbero Epsilon-S spec
INPUT JACK analog 3.5mm stereo
OUTPUT JACK analog 6.3mm stereo
IMPEDANCE
INPUT : nominal 40KΩ
OUTPUT : 16~100Ω
maximum output level @68Ω ≒2.5V
POWER SOURCE
SPP unit ( SUPER PRECISION PSU calibrated at 25mw 1khz )
DC2.4V~3.6V recommend Ni-MH AA battery×2 DC2.4V
battery life 2000ma/h battery minimum 4hrs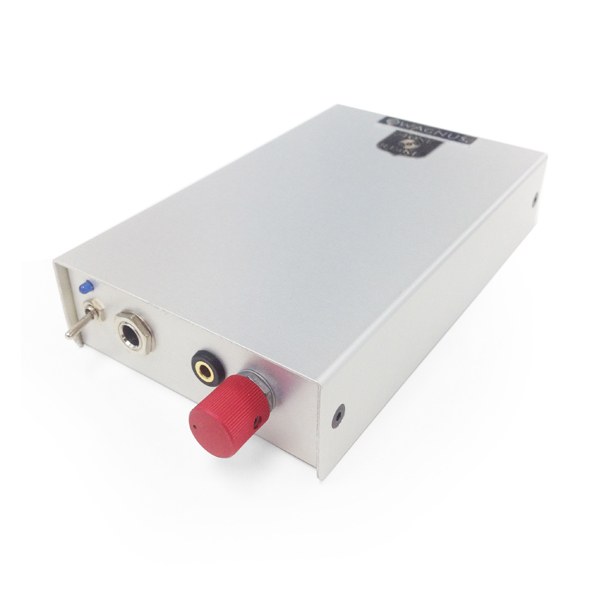 Tweet

PAD-SO & PAD-EVOLUZIONE

One day, a customer told me that using a BA ( balanced armature ) type CIEM, Bialbero makes slightly floor noise. Using a Dynamic type headphone, CIEM, we could not hear such noise. But as customer claimed, BA type CIEM especially FITEAR brands can hear this noise.
At beginning, I did not understand why this happen. Bialbero output circuit is very strong, can drive AKG type high impedance dynamic headphones. I did almost test using dynamic headphone for calibrate and building test just like in recording studios.
I check with FITEAR and I agree that BA type CIEM can hear this noise. Especially FITEAR has very low impedance, and this was the reason.
To eliminate this noise, the most efficient way is put a reasonable impedance match bridge between PHPA and earphone.
Again, my days of research began. I choose the best bridge circuit and TOP quality components. Raw parts are not accurate for critical phase circuit, I have to select under 0.1% order ( EVOLUZIONE type )
PAD-SO & PAD-SO EVOLUZIONE is recommended for FITEAR and similar impedance small CIEM canceling floor noise of Bialbero series PHPA. no active circuit inside, so will not damage your precious earphone in every environment.
One more very important reason!!
Because low impedance BA type CIEM are very sensitive, many of powerfull amp could not increase volume. A rotary type continuos resistor has critical problem in both start and end side of resistor material.
The best position is about from 9 O'clock to 3 O'clock. So in case using a sensitive reproducer like CIEM, we could not rotate volume to get the best position. PAD-SO and EVOLUZIONE decrease volume without
loosing any sound detail, so you can rotate volume to get the best position.
Rotate type volume in beginning of rotate, especially stereo 2ch type, in most case they do not have great phase quality. Burned carbon and oxidized metal resistor material is not stable in both end.
Using PAD-SO and EVOLUZIONE can increase your CIEM sound phase quality.
PAD-SO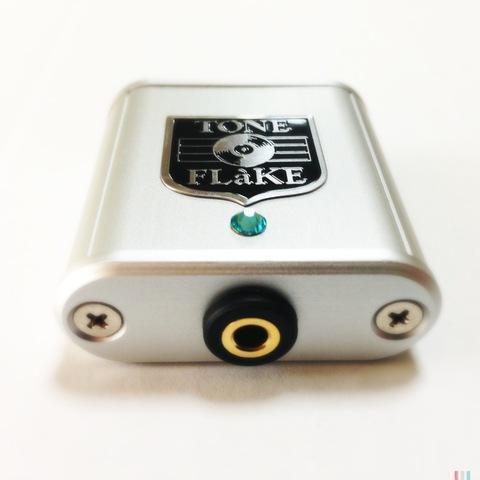 PAD-EVOLUZIONE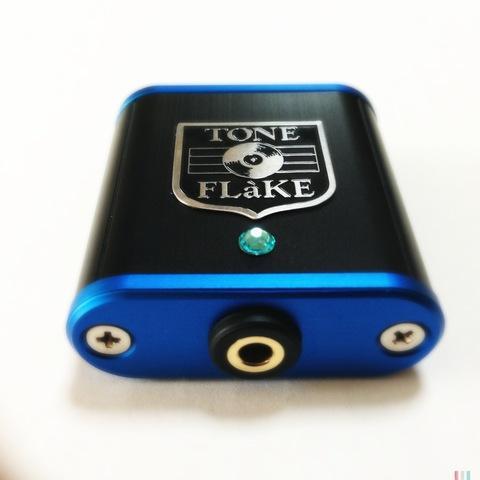 Tweet

検索
カテゴリ
ブログパーツ
最新の記事
最新のコメント
以前の記事
ファン
記事ランキング
ブログジャンル
画像一覧